Vice Deanship of Development and Quality

The Vice Dean of Development and Quality Message
The vice deanship of development and quality is concerned with achieving the highest quality standards for the programs and provided services through supervising, Making and implementing college's strategic plans. Beside, working on implementing and following up the evaluation and (national, international) academic accreditation. The deanship is keen to provide all these services in a healthy environment. Through, providing (the necessary training in the field of public safety , laboratory, safety , and public college facilities ( including halls , corridors, exits and elevators. Finally, the deanship works to strengthen the relations between graduates and by establishing a database about graduates of the college of pharmacy.
Dr. Mai Mohammad Alaqeel
Vice Dean of Development and Quality
Deanship of Development and Quality Tasks:
Supervising the implementation of the quality program of the college.
Supervising the works of units and its committees.
Supervising the implantation of program of academic evaluation and accreditation.
Supervising the financial affairs and vice deanship and covenant according to lists and regulation.
Supervising the implementation of topics that related to development and quality unit.
Preparing and implementing the college's strategic plans ( in coordination with the project management office)
Submit to the dean of college regular reports about the progress of work in the college's units.
Established the internal system specialization, general description of employees duties.
Put the appropriate plans for the periodic review of the approved quality standards to ensure the improvement of performance of the academic department and administrative units.
Identify the expectations, requirements and level of satisfaction of the college's clients and sharing them to all academic departments and administrative units.
Implementing and following up the evaluation and development of the teaching performance of a faculty member, and assisting him to achieve professional and scientific excellence.
Carrying out the work assigned to him by the Dean of the College.
Deanship Units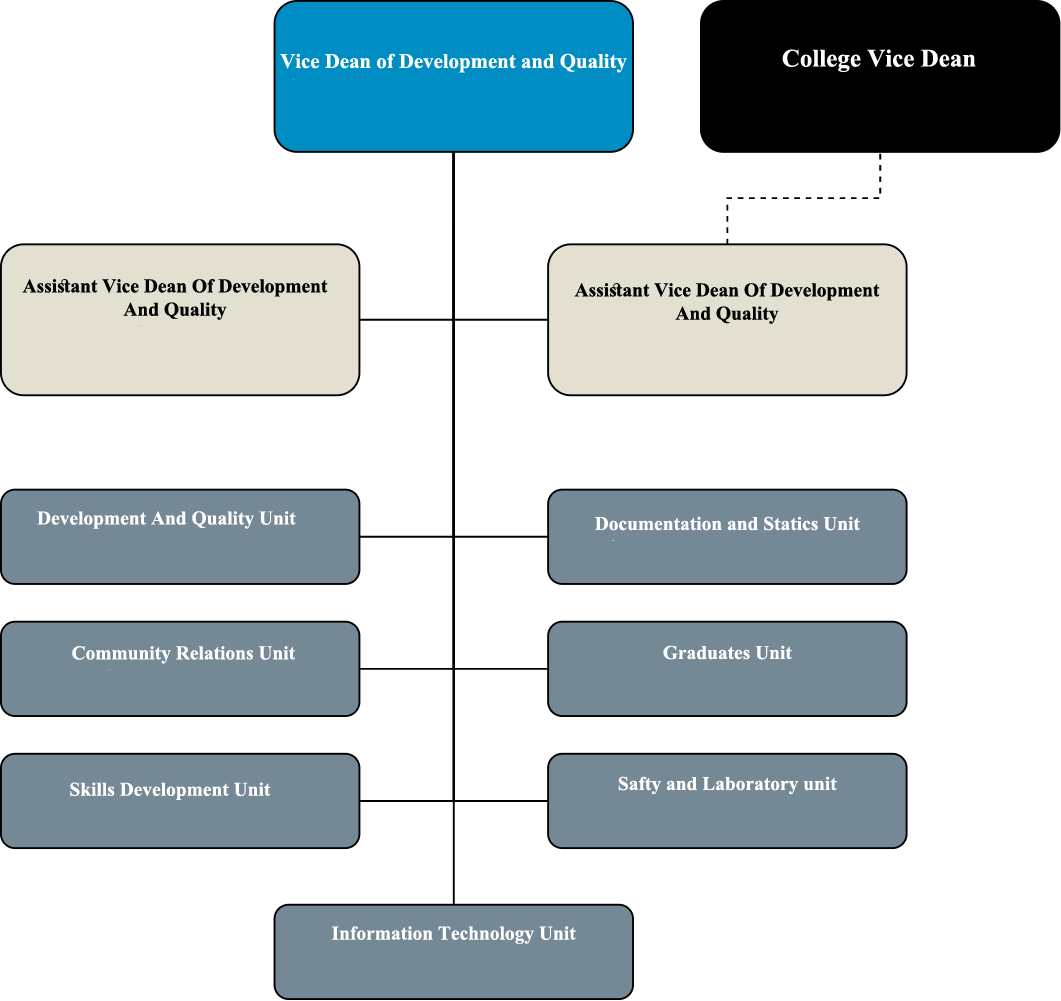 Contact Us
For more information or Inquiries Contact us :
Quality Deanship